Opening a barbecue joint and looking for catchy restaurant names? Here are hundreds of the best name ideas and tips for naming your BBQ restaurant. This list of name suggestions is divided into Upscale, Southern BBQ, Grill and Chop Houses, Burger Joints & Dinners and Food Trucks. There is even a BBQ restaurant name generator link and review (plus more names generated with this tool). How to Spell: Barbecue vs Barbeque? Let's get cooking!
>>ALL the barbeque restaurant logos on this page were designed by 99designs
BBQ Restaurant Name Ideas
Upscale Barbeque and Grill Names
1) Black & Bleu
2) Charr'd
3) The Danbury 
4) Applewood
5) Smokehouse
6) Moonlight
7) Marrow
8) The Pit Boss
9) Game
10) Queue 
Southern BBQ
11) Mighty Mutt's BBQ
12) Gothic Grill
13) Big Doc's BBQ
14) The Beast Inside
15) Bustin' Gut BBQ
16) The Curly Tail
17) Pitmaster
18) Kansas City Hustle
19) Waning Gibbous BBQ
20) Rare Find BBQ
Grill and Chop Houses
21) Angry Hampshire Chophouse
22) The Pesky Porker
23) The Spotted Hog
24) The Chester White
25) Wilbur's Revenge
26) Anatomy BBQ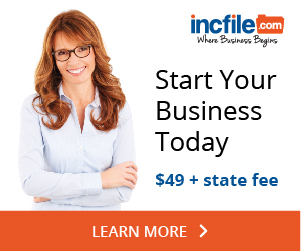 27) Bar-B-Queue 
28) Head-to-Tail
29) A Cut Above
30) The Sassy Sauce
Burger Joints and Diners
31) Porky & Bess
32) Grill Marks
33) Up in Smoke
34) Shake 'n Sizzle 
35) Sauced
36) The Wiggly Pig
Name Your Business! FREE Corporate Name Search at CorpNet
– Get Started!
37) Fry Guy's
38) Frank & Beans
39) T-Bone-Rex
40) Chubby Bub's BBQ
BBQ Food Trucks
41) Rollin' Smoke
42) The Migrant Moo 
43) Grilligan's Island
44) Whole Hog
45) The Smoke Shack
46) Road Hog
47) Smokin' Axel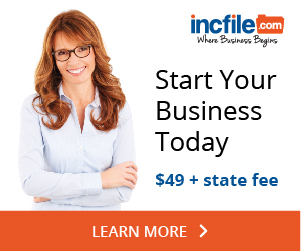 48) The Rolling Barn
49) The Chop Wagon
50) Have Pork Will Travel
>>Check out this list of Food Truck Name Ideas
BBQ Restaurant Name Generator
This is a restaurant name generator dedicated to BBQ joints – https://businessnamegenerator.com/bbq-restaurant-name-generator/
I tested it by using these keywords (joint, BBQ, spicy, ribs, pork, smoke, fire). Get the best results by first brainstorming a list of keywords. These are words and phrases (2 or more words) that relate to your company's service and products. They do not have to be necessarily the ones that will be contained in your final restaurant name.
An easy way to brainstorm keywords to use in name generators is to use Google. Put in your restaurant type (BBQ) plus "keywords". Scroll through the page and pick up related words. I found these additional keywords = cookout, place, grilling, summer, pappa, American, heritage, meat. You get the idea.
BBQ Restaurant Name Ideas Generated  – with added improvements by me 🙂
Hot Joint
Tasty Joint
Spicy Joint
Dine Large BBQ
BBQHaven
BBQzoid
Crave BBQ – 24/7
BBQ Squad
Aroma BBQ
BBQology
BBQaholic (one of my favorites!)
BBQStop
Fiery Pit BBQ
Groovy BBQ
Feast on BBQ
BBQify
Baby BBQ (think baby back ribs as your specialty)
Fueled by BBQ
Hole BBQ
Grub BBQ
BBQ Factory
BBQ on Deck (great for an outdoor dining spot)
Cantina BBQ (add some Mexican dishes to your menu)
BBQBash
BBQjet
BBQworks
Presto BBQ (good for takeaway restaurants)
Festive BBQ
Ole' BBQ
Havana BBQ
Lord BBQ
Juicy BBQ & Burgers
Midnight BBQ (good for a food truck with late-night noshers)
Savor BBQ
BBQvio
Flamed BBQ
Cuts BBQ
BBQporium
BBQstation
Palace of BBQ Love
BBQ on Tap (good for a barbeque restaurant and brewery serving craft beers)
Well Fed BBQ
BBQya
Place Smoke
Secret Sauce Smoked


Chow Smoke
Smokeworks BBQ
Smoke Shack
Hut Smoke
Smokeaholic
Smokely
Sizzle & Smoke BBQ
Hideout Smoke Grinds
Spicy Smoke
Smokeorama
Smokelux
Chopped Smoke
Nouveau Cookout
Street Cookout (love this for a BBQ food truck)
Cookoutzilla
Smack Cookout
Cookout Nest
Dockside Cookout
Munchie Cookout Cart
Hungry Hounds Cookout
Savor Cookout
Cave Cookout
Wagon Cookout (Mobile BBQ)
Proven Tips for Naming Your Barbecue Restaurants
According to the experts at Southern Living (who know lots about BBQ naming)
1- Skip the saucy name – Those slightly risque names with bones and butts can be a turn off to some customers, especially families which are big BBQ eaters. These names also age quickly.
2- Go with the Pig – Names that utilize the word – Pig – are very popular. Also they pair well with other P words such as porky, pure, peachy, Poppy, etc.
3-Add your name – Over 64% of the barbeque restaurant names on the Top 50 Southern BBQ Joint incorporate the owners (or BBQ pitmasters) names. Consider using an interesting phrase and adding your own name to personalize. USE your last name (or full name_ instead of your first, because there are lots of Billy's and only a few of your last name – to avoid confusing your diners.