If you have started a business recently, or are planning on starting a business in the near future, you will be entitled to many deductions on your annual personal taxes based on your startup business expenses. It is important to be aware of these as you go so that you can make sure to take full advantage of the tax-reducing benefits of starting your business and collect receipts along the way. 
In fact, often starting a business for tax purposes is an excellent idea – read more in my article here
What startup expenses are tax-deductible? Most expenses incurred in starting a business are tax-deductible in the fiscal year they are paid. These can include products and samples, advertising, your website and hosting platform, office or home office costs, employee wages, consultant payments, research for the business, and time put into the startup. 
While this is not an exhaustive list, these are some of the most common and probable costs that you will experience when in the startup process.
There are going to be many more cases of tax-deductible expenses, as well as rules that will guide what you can and cannot deduct while starting up your business, but this list can help you to get started. Continue reading to learn more about the ins and outs of tax-deductible expenses for your business startup.
Check out my guide on how to start your business right with tons of useful tips I learned by successfully starting, building, and selling multiple companies.
How Much Can I Deduct in Startup Expenses?
In general, you do not have an unlimited amount that you can deduct when you are starting a business. The IRS has put out limits on this, which can be found in the section of the IRS Publication 535 under Business Expenses and Organizational Costs. 
What are the amounts you can deduct from startup costs? If your startup expenses are under $50,000, then you are allowed to deduct up to $5,000 for business expenses and $5,000 for organizational expenses. If costs exceed $50,000, your deductible amount will be reduced by that amount.
While $5,000 may not seem like a large amount to deduct, the remaining expenses are subject to amortization. This means that over a fixed period of time (usually 15 years), you will be allowed to deduct these capital costs. These can really add up, so it is important to pay attention along the way.
THE easiest, fastest and cheapest way to start your business!
$0 Plus State Filing Fees with Incfile.com!
Need help calculating your startup costs?
Learn how to correctly estimate your startup budget and capital needs – including costs list by industry in my guide here
Amortizing Startup Expenses
The IRS has laid out guidelines in section 8 of the same publication regarding amortizing startup expenses. This can seem like a confusing process (and concept) for those who are unfamiliar with the amortizing process. If you need more information, please review the publication or contact your professional accountant.
How to amortize startup expenses? Amortizing is similar to straight line depreciation. Once you have deducted all that you can (up to $5,000 organization and $5,000 business expenses), you can take the remainder of the costs and divide them up by 180, and deduct that amount each month for the next 15 years. 
Again, if this is something that you are unfamiliar with, it is best to hire a professional to assist in this area. A corporate tax attorney or a professional accountant should be able to help you with this and other business-related questions concerning your startup business expenses.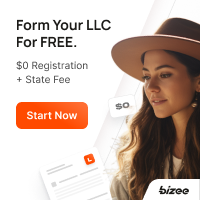 Most Common Eligible Tax Deductible Startup Business Expenses
While each business varies in startup costs, there are some expenses that will be common among most startups that will count towards tax deductions. I have made a list so you do not overlook these expenses, as the benefits of tax deduction truly add up. These include both business and organizational expenses – often, ones that are required to begin a business.
Product Costs (Inventory and Samples)
For most businesses, you are going to incur costs on inventory. You will likely get samples, test out labels and logos, and have to prepare for initial sales. Agencies and services will not have the same costs, but they will still have needs in order to serve their customers that will include equipment. Testing out your products and building your inventory is essential for any startup business that plans to sell a tangible product. Fortunately, these are tax-deductible.
Property Costs
If you are moving into a new office space, whether that be through buying or renting, you are going to have costs with finding your new work home. Interestingly, if you are a home-based startup, you can still set aside part of your home (ideally at least an entire room like a home office or workspace) and deduct what it is worth (generally in square footage) from your mortgage. 
Vehicles
You might not have or need a company vehicle for your startup business, but if you do, then be sure to include this startup business expense in your tax deductions. This will most likely need to be a vehicle that is designated for business use only, but you can speak with your accountant if you find that your personal vehicle might be used enough to become eligible for this tax deduction. 
Travel costs
Many startups require travel for many reasons. Some of the most obvious are seeking investments, manufacturer meetings, interviews, site research, customer surveys, and more. Any travel that is strictly for the business (whether local or far) is able to be deducted as a startup cost. Be sure to save any receipts including gas, car maintenance and repairs, and more.
Legal Fees and Permits
Most state and federal laws require certain organizational and legal filings to be done. For small businesses, this can be as simple as getting an EIN and filing for an LLC (or another entity type). Some may require vendor permits or similar paperwork to ensure that you are legally conducting business. All of these fees (as well as any costs of having others do these professional services for you) are great examples of organizational costs for your startup.
Insurance
If you are a business with physical inventory, the potential to be sued, or property and other assets – you are going to want insurance. This can be a large or small expense depending on what you need, but it is still an important part of prepping your startup. Regardless of the cost, this is generally going to be tax-deductible for your startup business.
Advertising
Advertising is one of the largest expenses for a new startup business. Some people spend more on advertising than on their products and equipment. Advertising can include signage, business cards, flyers, internet ads, sponsorships, and more. You can also deduct some time or employee time spent on things like setting up social media and ad accounts to maximize this space. Be sure to keep a log of all advertising expenses as this one can become cumbersome to keep track of.
Website Costs
With so many free options for websites nowadays, it is hard to imagine large costs incurring from this section. However, in order to run a large site that experiences a high volume of traffic- like one that is able to schedule and take payments- you will have more costs associated. There are costs of domains, security, hosting, and technology needed to complete your basic business functions. Plus, if you are outsourcing this to a web developer or other professional to take care of, then that could be a tax-deductible expense, too.
Read my detailed list of website development costs including monthly fees.
Employee Costs
If you are unable to complete the business needs by yourself (which comes up more quickly than you might think), then you may need to bring on additional help. The employee costs can be more than just wages as there are also training costs, equipment costs, and time costs that can come with this. Think out of the box for this one as you will find that the costs are not just written in a paycheck, but, in other places, too.
Consultant Fees
Many small business startups need help on one or more aspects of their business. Often, it is more affordable and helpful to hire a consultant for a short time to help, than it is to hire an employee. This also allows people with more expertise to help you out and limits the potential for you to have to pay someone full-time benefits. The costs of this, while high, are usually worth the fees – and are deductible for your startup business later on.
Equipment Costs
Similar to product costs, you will need more than just a building and a product to make sales. The costs of computers, payment-taking software, manufacturing equipment, phones, and even just regular supplies are going to add up in the early stages. Be sure to keep a log of any equipment- small or large- that is purchased so that you can deduct these startup business expenses from your taxes.
Research Fees
Research fees are less well-known as a startup cost unless you are in a specific industry. There are fees associated with user research, location research, customer reviews, and other preparatory needs that will often incur in some sectors. These often include software, free-lance consultant and employee costs all wrapped into one. Fortunately for you, these are tax-deductible as well.
What If My Business is Not Yet Open?
If your startup business is not yet open for, well, business – you are not going to be able to receive the benefits of tax deductions. While this can be a worry for someone who has been planning, researching, testing products, and more for a while, it is not as bad as it sounds. 
Once your business is open, then you will be able to deduct all startup expenses, regardless of what year they are from. The only restrictions are those listed in regards to cost restrictions, and then you will be able to amortize the rest of the expenses over the next several years. 
While this might seem discouraging for some, it is encouraged to simply consider how motivational this can be for you and your startup business to get the ball rolling. The more quickly you do, the more quickly you will be able to see your dreams (and tax deductions) come true.
What Qualifies my Business as Open?
A business is open, especially in today's world with the internet, is a pretty tough thing to understand. The reality is that most businesses are open before they are in full swing or have everything they could possibly need. For eCommerce, pre-sales are a great example. For restaurants, a soft-opening night can count as your business is "open". 
What makes your business open for tax purposes? Anything from a website to social media, to flyers could mean your business is officially open. As soon as you are able and ready to take on a client or customer, you can consider your business started, and therefore get your first year of tax deductions. Making money, at least initially, is not the qualifier for an open business. 
So, if you are questioning whether or not your business is technically (or legally) open, then you can ponder these considerations. More likely than not, if you are able to begin taking on clients/guests, then your startup business may fall into the category of being able to be considered "open".
Check out my guide on how to start your business right with tons of useful tips I learned by successfully starting, building, and selling multiple companies.
What Can I Deduct if my Business is Part-Time?
In an age where full-time, "on the clock" jobs and careers are becoming less common, and the economy is shifting from traditional models to more gig-oriented incomes, this leaves a lot of people starting their own companies in a part-time capacity.
Do part-time businesses qualify for startup deductions? There is no separate qualification from an IRS standpoint on a part-time versus full-time business. The distinction is more seen as a hobby versus a business – which can be judged on many different factors such as profitability, the necessity of income, control of losses, and ability to improve profit.
In the initial year, your startup is unlikely to make a large profit over the startup costs. For qualification purposes, you are able to count this as a business without repercussions. If your business continues to fail at making a profit, and there is no change in the business model to improve this, the IRS is likely to audit you. If they find that your business is not a qualifying business by the standards the IRS holds, then you may be requalified as a hobby. 
THE easiest, fastest and cheapest way to start your business!
$0 Plus State Filing Fees with Incfile.com!
Nine Factors to Distinguish a Hobby from a Business
According to the IRS site, these are the factors that can help you determine whether you have a hobby or a business:
Whether you carry on the activity in a businesslike manner and maintain complete and accurate books and records.
Whether the time and effort you put into the activity indicate you intend to make it profitable.
Whether you depend on income from the activity for your livelihood.
Whether your losses are due to circumstances beyond your control (or are normal in the startup phase of your type of business).
Whether you change your methods of operation in an attempt to improve profitability.
Whether you or your advisors have the knowledge needed to carry on the activity as a successful business.
Whether you were successful in making a profit in similar activities in the past.
Whether the activity makes a profit in some years and how much profit it makes.
Whether you can expect to make a future profit from the appreciation of the assets used in the activity.
It is important to understand these as you move forward in deducting your startup expenses. If you are considered to be a hobby rather than a business, then your startup might not meet the same standards and ability to receive the tax deductions that you were hoping for. Be sure to review the list above and discuss any questions with your corporate tax attorney or professional accountant.
Can My Hobby get Deductions for Expenses?
If you have reviewed the nine tips above, and have concluded that your secondary income stream is a hobby rather than a business, you may still be able to get tax benefits from this. Of course, this is going to mean financial gain on your end, so it is important to review this.
The IRS has allowable tax deductions for hobbies. These can be ordinary expenses as well as necessary expenses. The general deductions are only allowed up to the amount of income that the hobby earns, so if you are not making an income, you will not be allowed to deduct the expenses.  
So, you can see why it is important to be able to distinguish if your startup is a hobby or a business. Not only will this influence your personal efforts, but it can be legally recorded for tax purposes one way or another. 
If you are still unsure if your startup would qualify as a business or a hobby, then be sure to discuss this with your corporate tax attorney or professional accountant for their advice. They might even be able to help you (or point you in the right direction of someone who can help you) to become more profitable as your startup enters the business world. For more information on the tax benefits of a hobby, please check the IRS site here.
Be sure to read my guide on how to calculate startup costs for your business here
My Favorite Business Startup Tools

To help you start your business right, I recommend that you use the tools I use every time I launch a successful new venture.
They are all top-rated and affordably priced even for the leanest startup budgets. Some are even FREE during promotions! And I share exclusive discount coupons with you also!
Entrepreneurs, let's get busy launching YOUR next successful company…
Set Up Your Legal Company – I highly recommend Incfile.com as the best way to set up your LLC, INC, or DBA. They are fast, professional, and today the service is FREE! Yes, you pay $0 plus required fees in your State.
Reserve Your Domain Name – Your website address is a critical part of your branding success. Having your site listed at the top of search results so that customers can easily find you will fuel your success.
PS You don't even need to have your company name finalized – Bluehost will give you the FREE domain name as a credit to your account.
Design Your Logo Brand – I loved using 99designs to create my logo for this blog. Running a logo design contest was fun, economical and resulted in so many great logos design I found it hard to choose the final look!
PLUS I have this exclusive discount for my readers to save $99 if you use this link, it will be automatically added to your account.
Get a great logo design and save $99 discount/coupon