Perhaps you have been contracted to perform a variety of consulting tasks in one of a myriad of consulting industries like business, marketing, technology, sales, or beyond. As your success grows, you might consider creating a legal entity to "house" your consulting services.
Should your consulting business be an LLC- Limited Liability Company? Yes, registering your consulting business as an LLC limits the administrative tasks and shareholder input compared to an S-Corp or C-Corp, but offers greater personal asset protection than a Sole Proprietorship or Partnership. LLCs avoid double taxation and enjoy more flexible management and low costs. 
Registering your consulting business as an LLC can offer many benefits and is considered by most to be the easiest way to provide the most protection for your company. While you will still have to identify in another tax filing status (as LLCs do not have their own), and keep separate personal and business bank accounts, you can enjoy the numerous benefits (especially protecting your personal assets) that an LLC can provide for you and your consulting business.
Incfile makes entrepreneurship easy. Get started with $0 LLC today!
What an LLC is and What it Does to Help Your Consulting Business
There are many niches in the consulting business world, but ultimately, the point boils down to the consultant offering well-researched, targeted information to a company that sees this information as valuable for growing their own business. With that in mind, your consulting business will want legal protection- especially in the instance that a business does not like (or finds negligible) the information that your agency has sought to provide.
An LLC is a state governed entity that offers exactly what its title claims: limited liability. In the instance of a lawsuit (let's say because a client claims that your costly information is outdated or irrelevant) your personal assets (ex. car, home, bank account) cannot be targeted as they are deemed separate from your business entity.
Learn more in my guide: How to Start Your Small Business Legally – Important Legal Requirements
Registering your consulting business as a Sole Proprietorship or Partnership might be easier (though not that much more) than registering as an LLC, but these offer no real form of personal protection as the business and personal assets are seen as one and the same. 
An S-Corp and C-Corp require shareholder meetings and annual reviews that your (smaller) consulting business does not need. An LLC deviates from both and offers your consulting business personal asset protection, taxation benefits, flexible management, and easy, low-cost setup and maintenance. 
Looking for consulting company name ideas? Check out my list of powerful consulting business name ideas here
Personal Asset Protection- Limited Liability
Personal asset protection, through the "limited liability" claims of your business entity, is perhaps the most important reason to register your consulting business as an LLC. Under this setup, your personal bank account, car, home, etc. cannot be targeted in the event of a lawsuit as they are deemed separate from the business entity.
Of course, one important caveat to make here is that you will need to register a separate bank account for your consulting business so that the money can be seen flowing through a business entity rather than just your personal account. If you fail to do this, then your LLC legally can be seen as a disregarded entity, and your personal assets will not receive the same protection. 
In short, if your personal bank statements contain the inputs and outputs of your business operations, how is the court to "know" that these funds belong to the business? Be sure to keep your personal and business finances distinguishably different to avoid this unfortunate oversight.
Outside of this error, though, your personal assets will be protected through the limited liability claims. What this means for your consulting business is that you cannot be personally sued for offering what a client might consider being poor or outdated information or information that, when put in place, actually harms the sales/success of the business.
In this case, a client could file a lawsuit against your business, so the assets of your business could be at risk here, but they cannot come after you personally. If you were to register your consulting business as a Sole Proprietorship (which might be tempting because of the ease of doing so), your personal assets will be tied with your business assets, so a lawyer can come after these in a lawsuit.
Alternatively, though registering your consulting business as an S-Corp or C-Corp would offer this personal asset protection, these types of entities require additional paperwork such as annual reviews and reports as well as shareholder input. 
As a consulting business, you might reach the level of an S-Corp if you are to eventually grow and have many employees and several shareholders, but even in this case, you can switch later. It is not advisable from the start, as your consulting business will likely be too small to benefit from this status since the additional legal requirements will be so hefty. 
Additionally, a C-Corp will also offer personal asset protection, but your consulting business would not reach this level unless you were a very large firm with dozens of employees and numerous shareholders- large enough to go public on NASDAQ. So, to get the best value of personal asset protection while avoiding the legal requirements that Corporations entail, it is best to register your consulting business as an LLC.
Taxation on Profits
Another benefit of registering your consulting business as an LLC is the taxation on profits. This might seem a little complicated to someone who does not usually deal with the "numbers" end of the business. For that reason, there is an explanation to help you to form a base level of education on the topic.
Outside of this, though, it is recommended to hire a corporate tax attorney and an accountant for your consulting business to ensure that you have met all of the legal requirements for your entity. The up-front costs of hiring an attorney and/or an accountant can save you significantly higher costs related to taxation or improper filing.
As mentioned previously, LLCs do not have their own filing status. As they are run by the state and are not federally "taxable" by the IRS, you will electively select if you are filing your LLC under a Partnership or Corporation tax status. Distinguishing between these can be tough if you have never done so before.
Filing as a Partnership
When your consulting business is registered as an LLC, you will likely elect to file under the tax filing status of a Partnership or Corporation depending on the situation that fits your business best. Under the Partnership option, LLC members (owners) will be taxed, on their personal income tax, according to the amount of ownership they claim.
If you own 70% of the consulting business and two other members (owners) each own 15% each, then you will pay 70% of the personal income tax requirements and the other members will each pay their 15%. In this way, your business will not receive specific business tax but will pay this in the form of income taxes.
Filing as a Corporation
It is unlikely that your consulting business will reach the level of C-Corp filing status. To do so, your firm would have to be very large and encompass numerous shareholders as well as pay up to hundreds of employees. It would also have to scale large enough for public investment on NASDAQ. Under this tax filing status, your LLC would have to pay "double taxation" on both the business and personal income tax.
More likely, however, is the option to select the S-Corp filing tax status as an LLC. In this status, legal shareholders (aka the members of your LLC) will pay the personal income tax based on the profits of the business. In this case, the business entity will not be taxed, so it receives a "pass-through" of corporate taxation.  
Flexible Management
Outside of the benefits of personal asset protection and taxation on profits that an LLC provides, you will also find that your management is permitted to be much more flexible with this option than others that include similar legal protection. 
One caveat here that someone could argue is that Sole Proprietorships and Partnerships have easier, more flexible management than LLCs. While this might seem like it is true, LLCs offer the legal protection over personal assets that these other entities simply do not do. Because of that, an LLC member (owner) can have the freedom of knowing that his or her personal assets are not at stake, even in the unfortunate event of a lawsuit.
For example, if you had a consultant at your agency who made an unfortunate (major) error in providing inaccurate information that was not up-to-date, or if your services were considered to be ill-marketed and not what your client was expecting to pay for, your client could sue your business. However, as an LLC, you can rest assured that as long as your personal and business have separate bank accounts and are verifiably different entities, then your personal bank account, car, home, etc. are not able to be forfeited in a lawsuit.
This context of personal asset protection that is offered by an LLC can help the members of the LLC to inherently receive more flexible management. Though you will obviously need to be committed to achieving your client's satisfaction by providing adequate and professional services, there is much less personal risk that comes with new territory.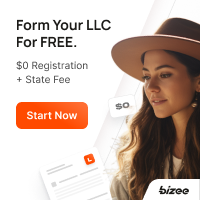 In this, you can choose to take on professional consulting endeavors that you might otherwise find too risky- especially if you knew that you could potentially lose your home in a lawsuit as a Sole Proprietorship or Partnership. You, as a manager of your consulting business, can more easily and readily take on tougher tasks that could potentially lead to more profitable quarters.
On the other hand, though a Corporation (S-Corp or C-Corp) could provide you with personal asset protection (as these also view you and your business entity as separate), they require much more reporting and input from shareholders. In having to keep up with an annual review process, meetings with a Board of Directors, and Shareholder input and meetings, you will have much less say in your own consulting firm than you would likely enjoy.
Considering that you likely are beginning a consulting business with the idea of taking decisions into your own hands, it is less believable that you would enjoy the reporting or input of others (outside of personally sought after mentors). While your consulting business may grow and eventually require (and benefit from) the status of a Corporation (whether an S-Corp or a C-Corp), when you are just starting off, an LLC makes much more sense.
Easy Low-Cost Setup and Maintenance
Registering your consulting business as an LLC has many benefits (as discussed above). One of these is the easy low-cost setup and maintenance that comes with this territory. Especially if you are a singular consultant, saving money in this arena can be major for the beginnings of your business as a legally registered entity.
Having a low-cost setup and maintenance might sound pretty basic- there are benefits to your budget. But what this implies is so much more. Instead of worrying about the finances and the frustration that comes with the administrative side of your company, you can focus your efforts elsewhere. As a consulting business owner, you can realign your focus on what will make your company profitable, help it to expand, and how to continually and successfully grow in marketing as a legally registered consulting agency.
In the next section, more information will be provided on how to set up your consulting business as an LLC, but for now, it is important to simply review the basics. When setting up your LLC, you will have the option of filing with your state's business office for yourself or using an outside organization to file for you.
Fortunately, companies like Incfile will file for you for free (yes, $0) outside of the typical state filing fees (that you will pay regardless). 
Incfile makes entrepreneurship easy. Get started with $0 LLC today!
Either way, you will simply need to gather some information on your business and then be able to review what your state requires for you to submit via mail or an online option. Know that registering in the state that your consulting business is physically located is very important. 
Especially when it comes to setting up bank accounts and other legal documentation, it is best to choose the state you are physically located in rather than to receive a few decreased rates in other states. Eventually, the time and money will add up, and it will have likely been more cost-efficient to have registered in your state in the first place.
To understand how "low" the costs for state filing and maintenance fees are for LLC registration, consider the following examples: In Louisiana, the initial filing fee is $100 with an ongoing annual fee of $30. In Pennsylvania, the initial filing fee is $125 with an annual ongoing fee of $0. Each state will vary, so be sure to review before completing your documentation. Just know, these costs can be minimal compared to your overall administrative budget.
How to Set Up Your Consulting Business LLC- Cheap and Easy
ow that we have discussed several of the benefits of registering your consulting business as an LLC, you might be ready to make this happen. Before doing so, remember that you can either file with your state's business office yourself, or you can use an organization like Incfile to do this for you. 
Incfile makes entrepreneurship easy. Get started with $0 LLC today!
Complete the Registration Yourself
To file for your consulting business as a legally registered entity with your state's business office, and to benefit from the personal asset protection of an LLC, you can follow these simple steps:
Select the state of your business's physical presence. It is recommended to register your consulting business in the state that your business is physically present. Registering in a neighboring state that has lower income tax rates will likely only benefit large firms that navigate the process very carefully. 
Gather information on your state's policies and regulations. As each state will have various requirements for legal documentation and fees, it is important to review these before (and while) submitting. You can expect this to be relatively simple, just be sure to review the specifics for your state.
Select a registered agent for your LLC. Your LLC will need a registered agent (often the business owner in a smaller consulting business). This person will be legally responsible for all documentation on behalf of the company. You cannot register without a registered agent (though you may outsource this to a registered agent service that you will pay for).
Complete the documentation required for filing. You can mail in or complete the state filing documentation online. There are many service options, so just be sure that you have submitted all that is required (including state filing fees), and you should be good to go.
Await approval and then celebrate the establishment of your LLC. Once you have submitted your documentation and paid the state filing fees, you will simply await the approval of your LLC. Once you receive the approval, you can now celebrate this accomplishment on your entrepreneurial journey (and knowing that nobody can sue you, personally, for your business endeavors).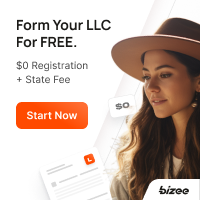 Complete the Registration with an Organization
If you prefer that another organization, like Incfile, file your paperwork for your consulting business to become a legally registered entity as an LLC, follow these steps:
Select the type of entity and the state of registration. You should select that you would like to register your consulting as an LLC (entity) in the state that your business is physically present.
Opt for the service type that is most appropriate for your business. Companies like Incfile can file for you for free (outside of standard state filing fees). They also offer upgraded packages that can benefit your business in other ways. Be sure to review these and select the option that is right for your consulting business.
Provide all necessary documentation and information. You will work with the organization to submit all required information like your Business Name, location, registered agent's information, etc. They will ensure that it has all been completed and will file with your state's business office.
Celebrate your LLC's approval. Once the company you are using submits the paperwork, and you complete the filing fees, it is time to await approval. This should not take too long, though each state may vary. You can begin to celebrate whenever you would like, as even submitting the paperwork can feel like a huge feat. 
Incfile makes entrepreneurship easy. Get started with $0 LLC today!