Childbirth educators ready to start your service business and looking for creative doula names?
Check out these hundreds of doula business names for your business identity and website home page (great ideas for your website domain name too!).
Some are short and sweet, such as Birthing Art, others are more descriptive, such as Childbirth Education & Doula Services, others are cute and funny, like Doula Need Some Help?
Love babies? Check out my big list of baby business ideas here
All of these name suggestions will attract potential clients over the long term. You can customize them by adding location-based modifiers such as your region, town or state. Good luck!
>>ALL the doula and birthing logos on this page were designed by 99designs
Naming Tips: How to Come Up with a Catchy Business Name
Doula Business Name Ideas List
Amberley Doulas Inc
Amella Mommy's Helpers
Ancient Eye Doula
Angel Touch Birthing Service
AuraCare Birth Plan
Baby Blessings
Baby Hues Doula
Beautiful Births
Belle Bellies
Best Doula Service
Best for Bellies Doulas
BetterBirth Doula Services
BeuBelle
Beyond Help Birthing
BeyondBump
BeyondHelp Doula Services
Birth & Beginnings
Birth Artistry
Birth Joy
Birth Thrive
Birth Wood
Birth-de-Stresser
Birther Representative
Birthing Art
Birthing Made Easier
Birthing With Love
BirthJoy
BirthQuest


BirthRoot Doula Care
BirthThrive Services
Birthways
BlissStar Births
Blue Jade Mother's Care
Bonny Bump
Breezy Birth
Cappa Cale Doula
Care More Doula Services
Careful Doulas
CareMore Services
Caring Lady Co.
Caring Nest
CaringLady Doula
Childbirth Education & Doula Services
Columbus Birth Arts
Concierge Births
Daddy's and Doulas
Dancing Bellies
Doula & Placenta Services
Doula Need Some Help?
Earth Rhythm
Easier with a Doula
Embrace Your Birth
EpicFeel Doula
FloraBirth Services
Gentle Beginnings
Great Bliss Baby Care
Hands On Doula Care
Happy Hands
Happy Yay Doula
HappyMove Doula
Harmony Doulas
Healwave
Healthy Birth
Helping Hand Mommy Services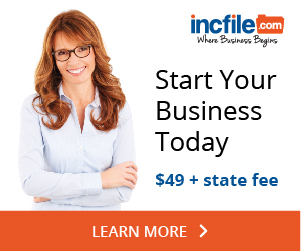 Holistic Care
Holistic Expectations
Illuminated Doula Services
International Certified Birth
Labor Comforts
Labor Positions With A Birth Ball
Maple Hands Doula Service Co.
Medina Birth services
Memorelle Birthing Services
Merlin Doula
MightRight Doula Care
MoodMisty
Moon Cycle
Moonlight Mothers
MoreHappy Mommies
Mother Nurturing
Motherhood Center
MotiveCare Doula
New Wing Doula
NYC Doula Collective
Right Hand Services
RightNurture
Rossells Doula Care
Sacred Hands
Second Mothers Love
ShareSure Doula Services
Soft Starts
Sun Worship Births
Super Born Services
SuperBorn
SuperMate Doula
Sure Health
Sure Pride Doula Care Co.
The Art of Birth
The Bump & Beyond


The Mother's Companion
The Tot
TinyShare Doula
UPrise Doula Services
Urban Ray Care
Urban Zest Doula Care
UrbanCare Doula
Vio Win Doula Services
Watchful Eyes Doulas
Well Feel Doula Care
Well Motive Care Givers
Well Sup Doula
Wellhealth
WellMotive Doula Care
WellSup Doula
WellWish Babies
White Bella Doula Services
whiteBella
Wise View Elders
You Strong Doula Care
Your Grace
Check out these great resources for starting your doula business.
Naming Tips: How to Come Up with a Catchy Business Name