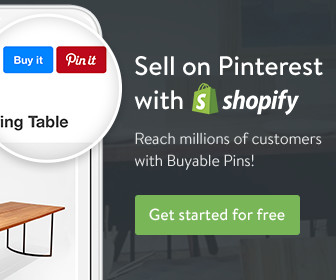 For many people, working from home can be both liberating and fulfilling. Any business takes hard work and dedication, but starting a home business can be easy and fun.
Especially for moms who need to be home with the kids, working from home can be a great way to bring in extra income—and most home-based businesses require little to no start-up costs! Here are our top 10 ideas for home-based businesses for moms and for people looking to start a home business without investment.
1. Home Daycare Provider
If you're good with kids and love having little ones around, being a home daycare provider can be a great business to run out of your home. Especially if you already have kids, you can get paid to do what you're already doing!
Travel Planner
Planning vacations are hard work, and many people are now turning to assistants to help with the process. Unlike old-school travel agents, travel planners don't work on commission and have more flexibility in planning their clients' trips just the way they want them. If you love to travel consider starting a travel blog. Learn how here How to Start a Travel Blog
Music Teacher
If you have musical talent, you should consider teaching lessons out of your home. Not only will it help bring in a little extra cash, but it will also help bring some joy and culture into the community! You could also teach students internationally by becoming an online teacher
How to be an online teacher
Interior Designer
Do you have an artistic flair and a good eye for design? Do you love working with the right colors and textures for different rooms in your home? If so, have you considered offering those passions to help others design their interiors? The best part is, you don't even need an office space to get started!
Personal Trainer
Sometimes we all need a little extra help to stay in shape. If you are passionate about health and fitness, consider helping other moms or people in the community by helping them eat right, train regularly, and get in shape. You can get in contact with a local gym, or you can work with your clients in their own homes.
Start a Fitness Personal Trainer Business – Plan & Documents
Bookkeeper
Do you have experience keeping the books, or are you just generally good with numbers? Many small businesses can afford to have a full-time accountant or bookkeeper, which means that they need people like you to help manage their accounts. In many cases, it's only a few hours a week and you can work remotely, but the pay is great! Xero – How to become a successful Xero Bookkeeper
Jewelry Maker
With the right supplies, you can take your love of jewelry and turn it into a sweet little side business. You can sell your creations online with craft selling platforms like Etsy, or you can reach out to local gift shops or farmer's markets to get your creations out there. Check out these great courses on how to make money in your jewelry business:
Sell Jewelry: How to start your jewelry business?
How to Market Jewelry at Craft Shows
Become a Jewelry designer and Start your own Jewelry Line
Dog Walker
Who doesn't love walking the dog? Get out and get some exercise, and make some money while you do! Advertise your services to your busy neighbors to help them save time during the day, or connect with local dog owners on apps like Wag or Rover. Check out these helpful business startup courses:
Walk Yourself Wealthy – The Dog Walker Business Course
Professional Dog Walker Training Course
Tutoring
Do you have a college degree? Do you speak another language, or are you skilled at math? You can offer help to local students by tutoring them on important subjects or preparing them for the SAT.
How to Work for Yourself & Tutor Subjects you Love
Pet Grooming
While this one may take a few extra supplies, if you already own pets, chances are you already have everything you need to start offering grooming services out of your home. We all love our pets, and your neighbors and local community will be grateful for your loving care of their furry friends!
Dog Sitting for Beginners: Start Your Own Home Business

Home-based business ideas 
Ideas for Women-owned businesses