The first step in becoming a successful Lipsense distributor is getting a catchy Lipsense business name for your facebook group, party and web page.  Here are 125 creative, good names for your Lipsense (or makeup beauty business)! One of my startups was a makeup line named – LIPSTIX!
Tips for Selecting a Lipsense Business Name
It is not essential to include the words – lip or lipstick – in your business name. But you do want to have a good name that describes your products and services. Get creative and have fun picking your business name.
Don't use a name that another distributor is using. Even if they have not formally registered their trademark name, it is not a wise choice because it could confuse customers and lose sales.
You cannot use the parent company names – "LipSense" or "SeneGence" – as per your distributor agreement.
You should include your LLC after your name – if your company is registered as a limited liability company. I highly recommend that you do set up your business as an LLC to protect you and your families personal assets.

Lipsense Business Name Ideas
(Insert your location) Lips (i.e., East Coast Lips)
(Insert your name) Beauty
(Insert your name) Boutique
(Insert your name) Cosmetics
(Insert your name) Lovely/Elegant/Radiant/Beautiful Lips (i.e., Jane Doe Radiant Lips)
(Insert your name) Makeup and Skincare
All pink
Allfold
Be you
Beauty by (insert your name or nickname)
Beauty Décor
Bliss
Blitz
Blonding
Bloose'


Blue Dash
Blurr
Blush
Canopy
Casandra Red Lips
Cassa
Changer for all
Cherry blossom
Chic
Cloe Cosmetics and Lipsticks
Confident you
Coral kiss
Creamy Lips Culture
Creativity
Cryston
Curious
Cutey
Darling
De messa
Defacto
Desk
Dingleberry
Dirty date
Dream
Element
Elfina
Elsewhere
Embrace
Entourage Lips
Erica
Eternal/Eternity Lips
Flaunt it
Floss & Flirt
Forest cover
Forever Lips
Fossil
Freshness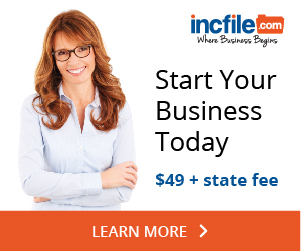 Girly
Glaze
Glimmer
Glossier
Habibi
Haquiqa
Hashtag Lips / #Lips
Heaven
Here to stay
High-Class Lips
Infinity
It's all in the brand
It's beautiful
It's perfect
Just Juicy
Kiss Fix
Kiss Laura Lipsticks
Kryoss
Leffy
Levinna
Licking
Lifelong Lips
Light My Senses
Lip Brulee
Lip Garden / Lipstick Garden
Lip Gear
Lip Last
Lip Locked
Lip Picks
Lip Silk
Lip Syndicate
Lippy
Lipsense
Liquid Lush
Locks and Lips
Lofty
Louma
Lounge
Magnet
Miracle
Miso Much
Missy
Misty
Mmuuaahh
Mogeen
Naturalingie
Nature Root
Oblique
Omnipresent
One point
Over and out



Perfectaliano
Pink Pie
Pink Ray
Pink Wave
Plum
Plush
Prada
Qubix
Quick work
Red Drop
Revive
Rosetta
Sassy
Say serene
Sensible Lips
Sephora
Shiny Lips
Simply you
Sizzling you
Strictly Lips


Suckling Lipsticks
Sui Mon
Surprise yourself
Suzzie'
The beauty
The contour
The divine
The effect
Thin Curve
Tidbits
Too Faced
Tress
Troy
Unleash
Upfront
Vibe
Vibes
Vibrance
Vivid Lipstick
Wegga
White Secret
Winky Lux
Wonder lap
Yes
Next Steps:
Great online businesses you can start today!
Profitable Beauty New Business Ideas
Best sources of startup funds for entrepreneurs
Catchy Business Names:
Big List of Catchy Salon Name Ideas and Logos
250 Catchy Photography Business Names
101 Catchy Microblading Business Names for Your New Brow Studio
This page may contain affiliate links. Please read my
disclosure
for more info.