Are you planning to open a Mexican restaurant and looking for good restaurant name ideas?  Lucky you – here is a big list of catchy Mexican restaurant names from taco takeaway, food trucks and carts, and Mexican restaurants to attract tons of hungry potential customers!  OR if you are opening a Spanish restaurant and want more Spanish cuisine (Paella, tapas, seafood) name ideas  then check out this list of unique name ideas
>>ALL the Mexican restaurant logos on this page were designed by 99designs
Check out this list of catchy restaurant names
Mexican Restaurant Names
Mexican Food Trucks & Carts
Thrilling Heart
Perfect Choice
Winsome Food Truck
Mexican Lucky Grill
Delightful Food Cart
Finger Licking
Hot and Tasty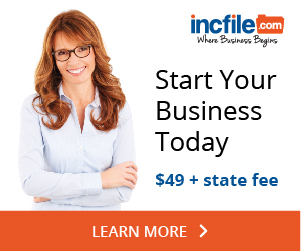 Mobile Aztec
Finest Cheese
Primsweet Bakes
Sweet Skewer
Fries Vibes
Yummy Churro Truck
Daily Sopapilla
Need more name ideas? Big list of Food Truck Names
Taco, Burrito and Takeout Mexican Places
Froth Moon
Tostada Recipe
Taco Greenhill
Burrito Time
Nachos Hood
Fresh Chubby
Churros Heart
Dessert Page
Yummy Tacos
Guacamole Cafe
Fresh and Fast
Food Portal
Cuisine Phase
Burrito Nook
Adobo Connect
Spicy Grills
HotRoaster
Hot Yumyum
Chef symbol
Ceviche Campus
Gordita Pool
Mexican Restaurants Fine Dining
Perfect Mix
Chicken Hint
Royal Tables
Mayan Icon
Precious Delight
Delicious Treats
Flawless Recipe
Mexican Bite
Aroma Dish
Epic Kitchen
Hot plate
Burrito Palace
Picante Dominion
Fajita Friends
Tex-Mex Kitchen
Funny Mexican Restaurant Names
Do you love a good laugh? Then you will love this hilarious (actual) Mexican restaurant names
Juan in a Million
Tequila Mockingbird
Mexcellent
Taco 'bout It
Guacstar
All goes according to Flan
Taco Emergency = Call 9 Juan Juan
In Queso Trouble – Pray to Cheesus
Full Metal Tacos
Make Tacos Not War
Burritos as Big As Your Head!
Mexican Restaurant Name Generator
Restaurant name generator I used to create even the name ideas below-  https://businessnamegenerator.com/restaurants-business-name-generator-ideas/
I tested it by using these Mexican food keywords (tacos, burritos, enchiladas, Latin, beans and rice, chicken pollo)
Tips on How to Use Business Name Generators
Get the best results by first brainstorming a list of keywords. These are words and phrases (2 or more words) that relate to your restaurant's menu and concept. They do not have to be necessarily the ones that will be contained in your final restaurant name.
An easy way to brainstorm keywords to use in name generators is to use Google. Put in your restaurant type (Mexican cuisine) plus "keywords". Scroll through the page and pick up related words. I found these additional keywords =  tortilla, goya, nachos, tex-mex, hot, caliente, cantina, traditional, authentic.
Another source of creative keywords to use in the name generator is a Mexican vocabulary
POWER TIP – Change the language from English to Spanish in the name generator to create lots of authentic and Spanglish restaurant name ideas!
Restaurant Names Generated
Tortillaistic
Tortilla Dashing
Tortilla Street
Tortilla Munchies (great for a late-night food cart)
Tortilla Havana
Tortilla Galore
Tortillalux


Tortilla Grub
Tortilla Crisp
Tortilla Dudes (or dudettes)
Tortilla Presto (fun for take out joint)
Tortilla Relish
Tortilla Captain
Tortilla Hut


Tortillas Dished
Tortilla Superior
Tortilla Fodder
Tortilla Baby
Tortilla Busters (sell big stuffed burritos!)
Tortillaology
Tortilla Lounge
Tortilla Wedge
Midnight Pollo
Uptown Pollow
Baby Pollo (think eggs – huevos rancheros)
Yummy Pollo
The Whole Pollo
Nibble Pollo
Chef Pollo
Name Your Business! FREE Corporate Name Search at CorpNet
– Get Started!
Sumo Beans
Savor Beans
Beansify
Street Beans (creative for a Mexican food truck name)
Burritowind (pun for you know what!!)
Barge Burrito (for beach towns)
Divine Burrito
Hotspot Burrito
Me Burrito – You Taco
The Dashing Burrito
Latin Fire
Latin Served Hot
Latin Feast
Latin Nibbles
The Joy of Nachos
Lord Nachos
Top Mexican Restaurants in America
Get even more inspiration for naming your new Mexican restaurant from the best in America
Barrio Cafe, Phoenix AZ
Broken Spanish, Los Angeles CA
Cosme, New York, NY
Elote Cafe, Sedona AZ
Hugo's, Houston TX
Best Mexican Restaurants in Mexico
Best to go to the source for cool names for your new Mexican food restaurant?  Mexico! Be inspired by these restaurants voted best in
Mexico City, Mexico
Merotoro, Condesa Mexico
Yuban, Mexico City
Cafe de Tacuba
Nico's
El Bajio
Read the full list of best restaurants in Mexico
>Opening a new French restaurant? Get naming inspiration from this list of fancy French restaurant name ideas
325 Creative Pizzeria Restaurant Names – Italian and English