Choose Business Accounting Software Carefully

Choosing an accounting software package is not a simple matter completed by spending a few spare minutes surfing the internet on your break. Whether looking to outfit a client or your own small business, give this mission the time and effort it needs. Some factors to consider include complexity (you don't want to spend a year learning it), cost (of course), and how well it will integrate with other systems (like a website and POS) that you already have in place. More than anything, you want to make the right choice the first time in order to avoid revisiting the process again in the near future. Ready? No pressure. Here is what you need to do.
Let's try a simple three-step process of a series of questions.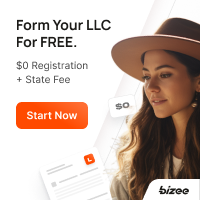 Why Do You Need Accounting Software?
Buying a bookkeeping program just because it seems like a cool thing to do will not get you off on the right foot. Before anything else, sit down with the people you trust and actually brainstorm why you're getting ready to pony up cash for the privilege of paying a vendor a monthly fee to use their software. There are lots of good reasons, but you need to narrow it down to which exact ones fit your circumstances. Here are some possible answers:
1. You're opening a business: This is an excellent reason to buy an accounting package. Presumably, you want your business to expand in the future. Complexity is a side effect of growing profitability, and it makes sense to have all your systems in place beforehand.
2. Unnecessary complications with the present: Unfortunately, sometimes you're left with complicated, outdated bookkeeping software that was selected by someone else at some point in the past. Maybe you've been putting up with its quirks and foibles long enough and it's time to implement a software package that fits today's needs.
3. Reduce workload: Unless you're an accountant or have an unnatural fascination with Generally Accepted Accounting Principles (GAAP), there's a good chance that parts of your record-keeping might inadvertently fall short of what the law requires. Today's accounting programs have become so advanced that many of them will remind you when you are on the verge of being noncompliant. It's the next best thing to having an actual accountant on staff.
What's the Number?
There's no sense in pussyfooting around the issue. There's probably a number out there somewhere above which you simply won't go in terms of paying for software. Figure out what that number is. Once you find it, eliminate all choices that cost more. Keep in mind that you need to be realistic when assessing how much you want to pay. While you might prefer not to go over $3 monthly in terms of a subscription service or $5 total for a one-time purchase, these numbers are not realistic.
Be aware that world of computing is changing. Everything is headed for the cloud, and accounting is no different. While you can still buy a standalone package of accounting software from Intuit (parent company of Quickbooks) and install it on your local computer, the days of physical products are vanishing quickly. Intuit prefers you subscribe to their Quickbooks online service, a fact which becomes obvious when you visit their website and see the standalone product hidden at the bottom of the product page. Why? It's easy and it's all about the numbers. The standalone product sells for $300. This is a one time charge. Theoretically, you could use this software for your small business accounting for a decade or longer. Compare this to Quickbooks online. The most popular level of service goes for around $27 per month. A quick calculation reveals this equals $324 annually.
The company knows that, once they have you as a subscriber and you get used to scratching a monthly check, you're going to be with them a while because no one likes changing their accounting system. Does this make Intuit evil? No. This makes them capitalists who have figured out a way to make more money from a popular product.
We present the preceding so you'll have some idea of what you can expect to pay for accounting services. We're not recommending Quickbooks over any other vendor, it just so happens they've been around a long time and are one of the standard-setters in the industry.
Which Features are Critical?
The final step of the accounting system selection process is to figure out exactly which features you need and which you can do without. We recommend a needs analysis that includes every section's manager and maybe even an independent consultant. Knowing what you need is that important. Do you just need basic accounting functions? For many small businesses, being able to track income and expenses, generate financial reports, track and manage clients and vendors, and generate invoices is all they will ever ask their software to do.
For others, their requirements include something that integrates seamlessly with a POS system and website, automated billing and payment processes, tax form preparation, payroll processing, mobile capability, job quotes, and more. You don't want to pay for features you don't need, but you don't want to get stuck without features you do either. Take the time to do the features analysis and get it right.
The Bottom Line Cost
Before you finalize an agreement for accounting services or software, make sure you understand the ramifications of the agreement. Is support and maintenance available? If so, is there an additional cost? What if the company goes out of business? Who is the legal owner of the data you generate? That last one is especially important because, if they own the data, you might find yourself unable to switch accounting services and take your data with you. As one of your company's most important assets, make sure you retain unfettered legal access to and control over it. Does this sound like we think having an attorney take a look at the agreement is a good idea? We do. Good luck out there!