Fishing for good seafood restaurant names? 🙂 Here is a big list of freshly caught and unique names for your new seafood restaurant, including naming suggestions for oyster raw bars, fine dining rooms, and fish and chips restaurants.
Whether your specialty is clam chowder or lobster you are sure to find a catchy name to attract lots of customers to your seafood restaurants. Let's go fishing for your perfect restaurant name!
>>ALL the seafood restaurant logos on this page were designed by 99designs

>> How to Name Your Restaurant in 6 Easy Steps
Seafood Restaurant Name Ideas
Fresh Catch and Local Seafood
The Nautilus
Flotsam
Daily Haul

The Squid Next Door
The Empty Net
Montauk Social Club
Gillyweed
Catch & Release
Horizon Line
Naming Tips: How to Come Up with a Catchy Business Name
Whales & Tails
Call me Ahab
The Stranded Schooner
Half-Mast
Fisherman's Dilemma
The Perilous Pier
The Raucous Reef (fun for a waterfront bar and restaurant)
Captain's Cabin

Davy Jones' Revenge
Sailor's Delight (good for a yacht club restaurant catering to boaters)
Fins to the Left
Oyster Houses/Bars
The Pequod
Damariscottas
The Oyster Shucker
Bay City Oyster Bar
Cocktails & Clams
Raw
Half-Shell Hideaway
Mermaid's Oyster House
Pearls (nice for a fine dining seafood restaurant)
Akoya
>>Get name ideas for Sushi and Japanese restaurants
Quick-Service/Fried – Fish & Chips
Gills and Grills
Hushpuppies
The Hushed Puppy
The Battered Bluefin
Grouper & Guppy

The Cod & the Carp
The Angler's Reward
Holy Mackerel
The Hungry Albatross
The Angry Anchovy
>> How to Name Your Restaurant in 6 Easy Steps
Name Your Business! FREE Corporate Name Search at CorpNet
– Get Started!
Sushi Bars
Wasabi
The Spicy Roll
Fresh
Godzilla's Revenge
Sashimi
The Eel & the Dragon
Sushi Samurai
Naming Tips: How to Come Up with a Catchy Business Name
The Child Queen's Sushi
The Flying Fish
Soy Sushi
Seafood Restaurant Name Generator
This is a restaurant name generator you can use to generate naming ideas – https://businessnamegenerator.com/restaurants-business-name-generator-ideas/
I tested it by using these related keywords (sea, bay, crab, fish, lobster, yacht). Get the best results by first brainstorming a list of keywords. These are words and phrases (2 or more words) that relate to your company's service and products. They do not have to be necessarily the ones that will be contained in your final restaurant name.
An easy way to brainstorm keywords to use in name generators is to use Google. Put in your restaurant type (Seafood) plus "keywords". Scroll through the page and pick up related words. I found these additional keywords (using a page like this)= shell, conch, reef, squid, turtle, whale, bass, flipper, seahorse. You get the idea. Check out these name ideas I created using the restaurant name generator:
Seafood Restaurant Name Ideas Generated – with added improvements by me 🙂
Reef Appetite
Reefgenics
Reef Cave Restaurant
Reef Scrumptious
Reef Feed (Modern and fun)
Sea Wrap (great for a sandwich shop near the beach)
Sea Presto
Sea Edulis
Sea Bay
Sea Crumb
Sea Alluring
Sea Midnight
Sea Bash
Sea Scrumptious
Sea Fine
Sea Joyous
Sea Barons
Sea Perfection
Sea Basket
Sea Baked
Sea You
Sea Accent
Sea Hungry
Sea Bang
Sea Dished
Sea Story
Sea Board
Sea Upscale
Sea Wagon
Bay Secret
Bay Nouveau
Bay Dockside
Bay Wagon (Use for a food truck name)
Bay Bro
Bay Spicy
Bay Central
Bay Fiery
Bay Munchies
Bay Relish
Bay Forage
Crab Stacked
Crabby Flavors
Crab Feasted
Crab Toss
Crab Lord
Crab Chow
Crab Sumo
Crab Flame
Crab Central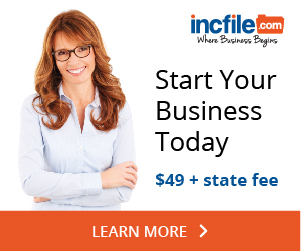 Crab Nibble
Crab Barge
Squid Boy
Squid Lounge
Squid Brew
Squid Lane
Squid Strip
Squid Bite
Squid Zest
Squid Baby
Squid Smash

Fish Lane
Fish Citron
Fish Lounge
Fish Fodder
Fish Hole
Fish Sizzle
Fish Barons
Fish Place
Fish Dished
Fish Feast
Fish Sumo
Fish Fuel
Fish Factory
Fishy Story
Fish Smack
Fish Palate
Fish Grill
Squidsy
NimbleSquid
Ocean Squid
PanFish
Sculpt Fin
Hey Squid
Krill Shell
Bluefishfish
Fish.ly
Best Seafood Restaurants in America
Get name branding inspiration from these seafood restaurants serving voted best by diners and restaurant critics.
Fiola Mare, Washington, D.C.
Le Bernardin, New York City, NY
Providence, Los Angeles, CA
Russ & Daughters, New York City, NY
Neptune Oyster, Boston, MA
Roe, Portland, OR
Swan Oyster Depot, San Francisco, CA
Coni'Seafood, Inglewood, CA
Eventide Oyster Co., Portland, ME

Island Creek Oyster Bar, Boston, MA
Mignonette, Miami, FL
Pêche Seafood Grill, New Orleans, LA
Read the rest of the list here